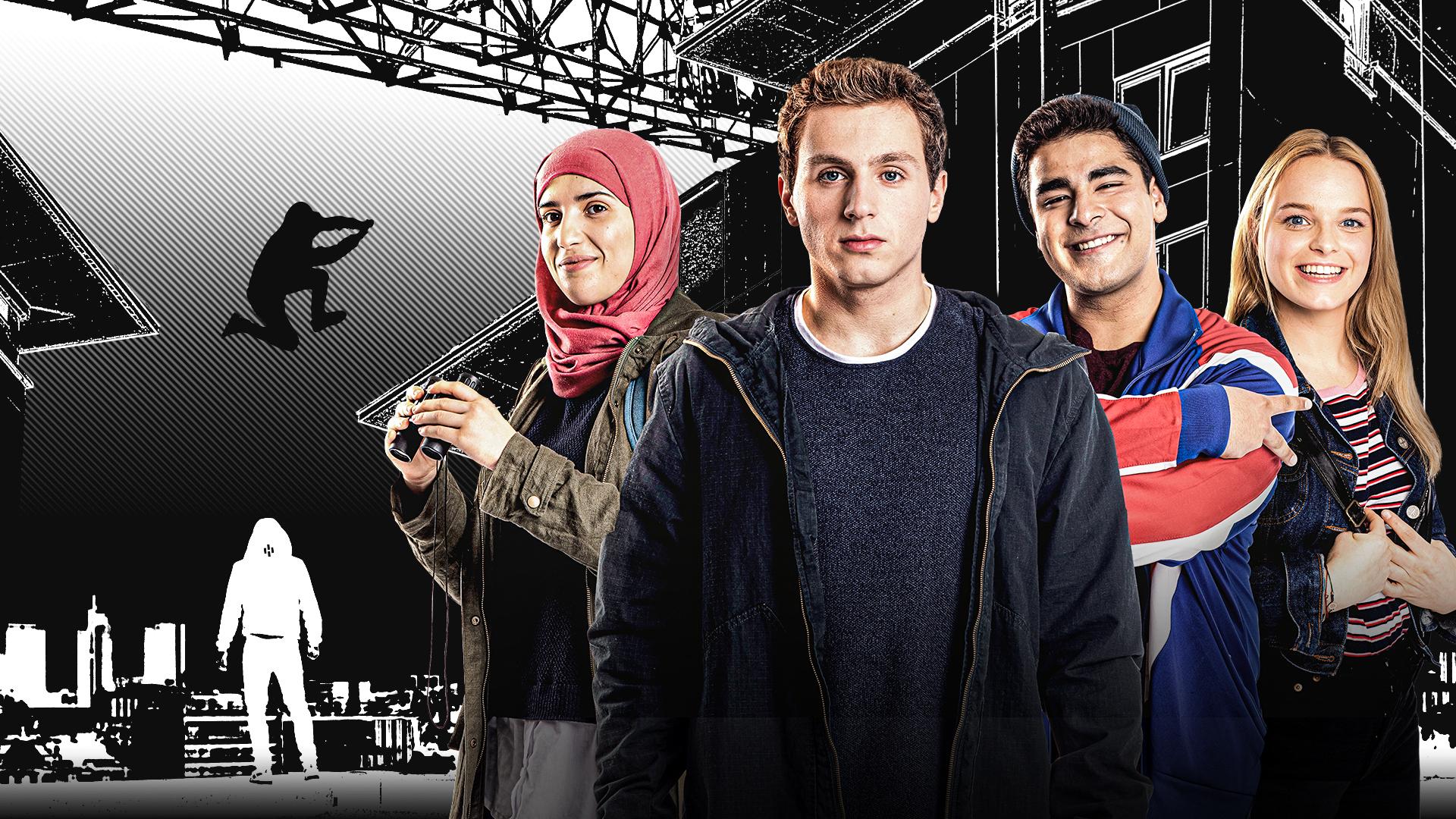 Hoodie is a superhero story about a perfectly normal boy, with an exceptional talent for parkour and a passion for justice. He has secretly been practicing parkour with Soufian, the best tracer in Brussels. He has been doing so in secret, as his mother, a passionate police officer, would never approve it. One day when a woman is robbed near his house, Pieter hesitates only briefly. He pulls his hoodie over his head and chases the robber using his parkour skills. He skilfully jumps over walls, traversing gardens and roofs… without being recognized. And so the legend of "Hoodie – fighter of crime" is created. When three neighbourhood kids, Flo, Basim and Kenza, discover Pieter's talent and motivation, they join him to become an unexpected superhero crew: Team Hoodie. They are connected by one goal: to liberate the neighbourhood from injustice.
 
In season 2, Pieter and his three friends join together to free Vrijbeek from a hit-and-run vandal. Pieter locates his arch-rival Soufian and brings him back to Brussels, to train Hoodie back to superhero fitness. But Soufian's arrival threatens to break up Pieter's team.
 
In the 3rd season Pieter's mother discovers his secret, but he decides to bring her into the team to free Vrijbeek, together with his friends, from a fake Hoodie who steals rather than protects.