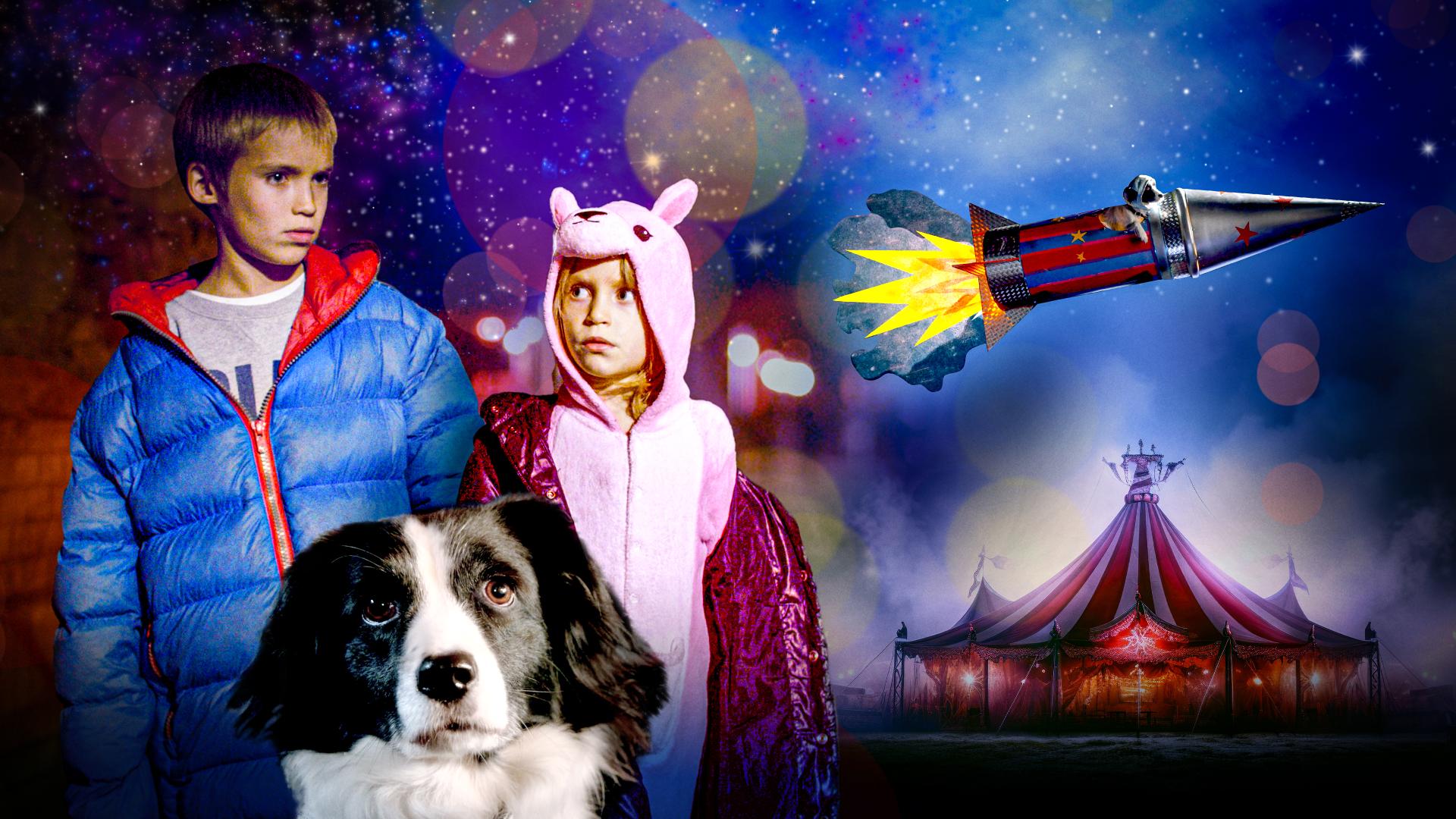 Ukraine 2022. The first year of the Russian invasion.
The LUTSENKO family decide to leave Ukraine after their house is bombed. Tears are shed when ANDRYI (9) and ALONA (6) are forced to part with their Dad, PETRO (40). Luckily the children have SLAVA THE DOG to comfort them. They board the train to Germany with their Mum, NYKA (34) and their great grandmother, BA (98). Here their escape gets a magical touch: the KYIV CIRCUS invites them into their wagon.
They arrive in Hamburg where Mum's Russian ex-boyfriend NIKOLAI (43) greets them. He is shocked to see the dog, as his girlfriend JULIA (36) is hyper allergic. In the argument that follows, Slava runs away. Andryi and Alona are determined to find their dog. While SLAVA roams the streets of Hamburg, the search for the dog turns a rollercoaster ride involving a spoilt little girl, the fabulous Ukrainian circus, a self-regarding German politician, a passionate pacifist, a teenage drone-pilot and a colourful tramp. Nothing is straightforward in Slava's saga but happiness always seeks those with pure hearts.