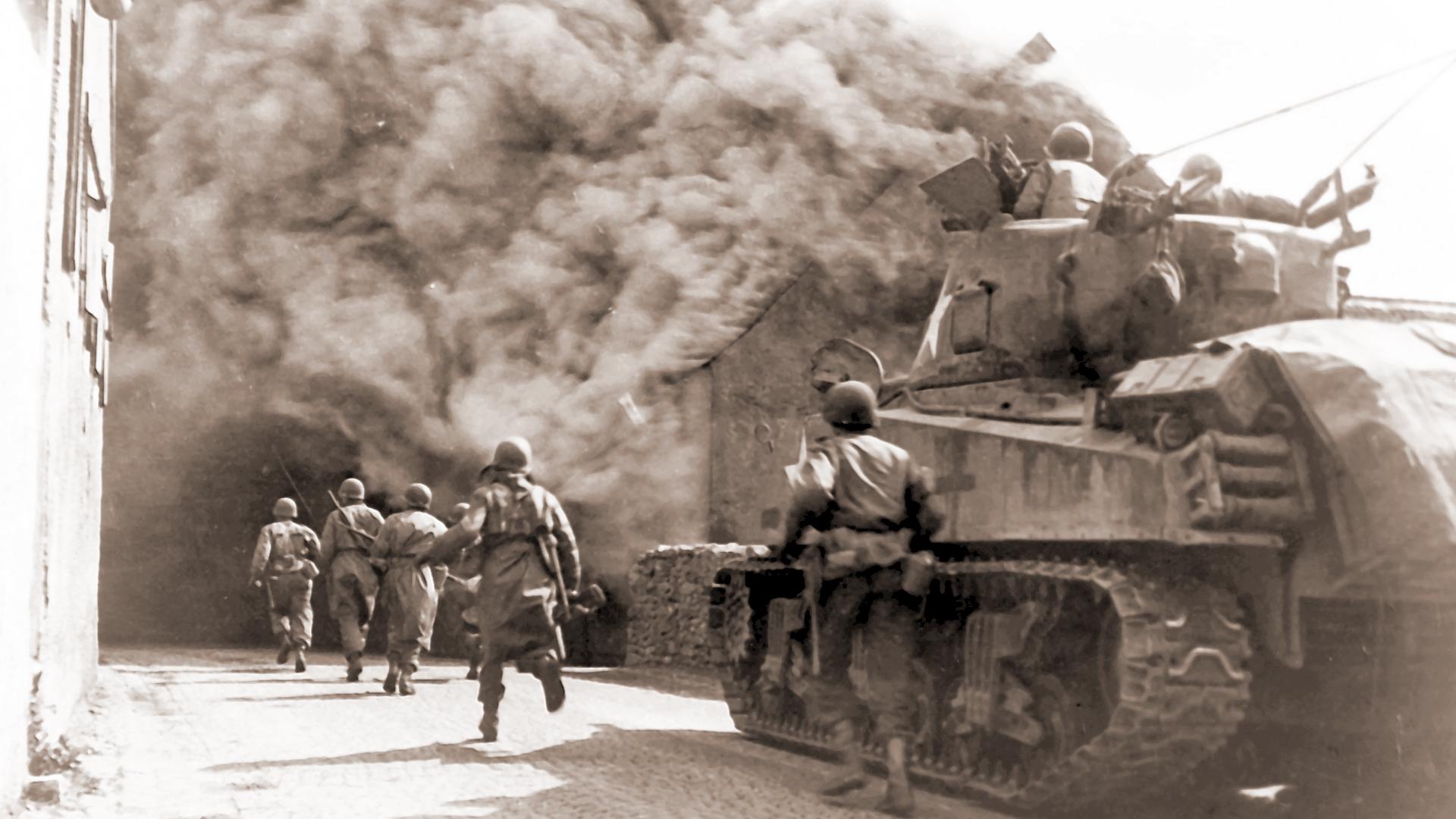 This compelling eight-part series takes you to the heart of iconic moments in the history of warfare: the D-Day landings, the ill-fated airborne operation at Arnhem, the German counterattack at the Battle of the Bulge and the dash for one of the last bridges standing across the Rhine at Remagen.
WWII — Battles for Europe tells the grand narrative through eye-witness veteran testimony from men who served under fire on the front line — some many times over.
Each episode conveys the reality of the fast-moving, life or death nature of the key battles in the defeat of Nazi Germany in the West. Meticulously researched and authoritative, the series portrays the reality of warfare, how everything from weather and terrain to supply and communications, combat stress, unit morale and unexpected enemy action can turn the tide of battle.
Episodes:
1. D-Day: The Normandy Landings
2. The Battle of Caen
3. Normandy Breakout
4. Market Garden
5. Battle of the Scheldt
6. Battle for the Siegfried Line
7. Battle of the Bulge
8. Crossing the Rhine