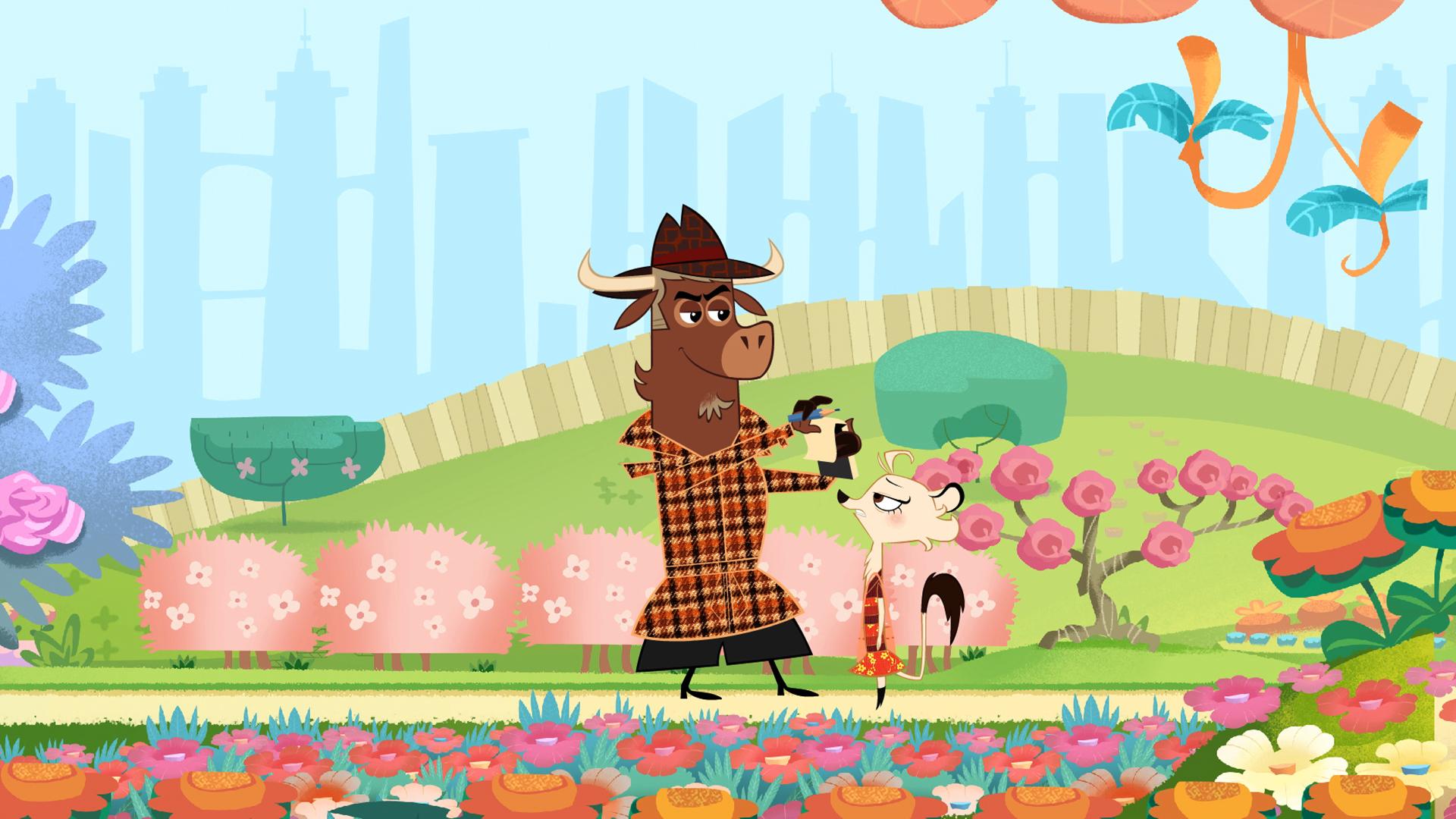 Investigate with Sherlock Yack and you too can unmask the culprit!
Meet Sherlock Yack: the world's first and only Zoo Detective. Sherlock Yack is the zoo's manager as well as its detective. He's very proud of maintaining order and peace in the place. With the help of his clever assistant Hermione, Sherlock is solving crimes and mysteries behind the scenes at the local zoo!
So many mysteries, so many potential perpetrators! Who painted the giraffe? Who tied a knot in the tiger's tail? Who peed in the seal's pool? It's time to round up the zoosual suspects and call upon the services of Sherlock Yack! The series invites the young audience to actively help him with the investigation.