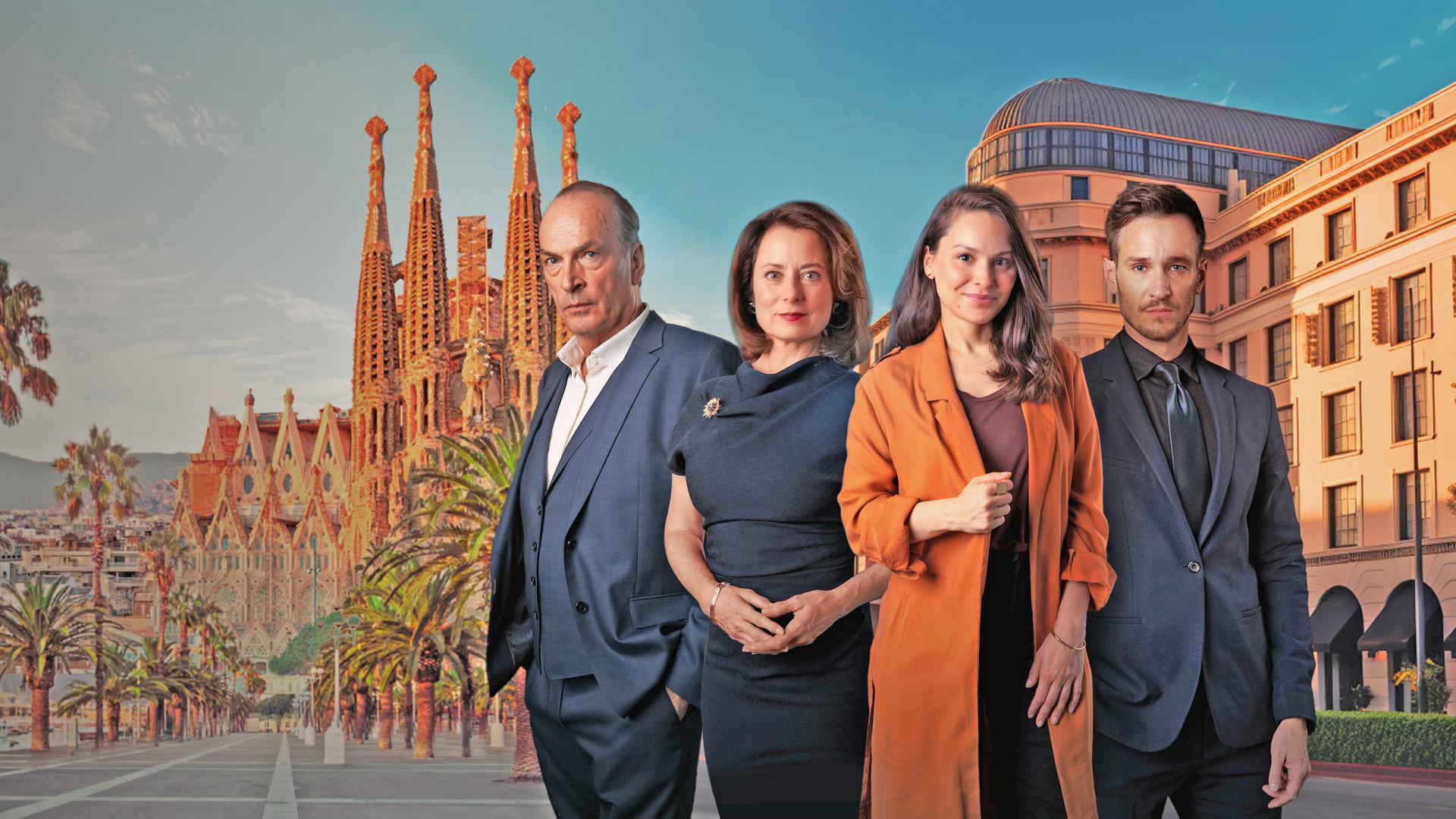 In the bustling metropolis of Barcelona along the sizzling North-Eastern Spanish coast, it's business as usual for this family-run hotel. But hotel life is anything but simple, especially as new faces among the close-knit employees begin to shake up the status quo. 
In the debut season of this tantalising new Hertzkino series, Laura Santos (Mina Tander), along with her son Pedro (Tristan López), is finally returning to her childhood home, Hotel Barcelona. Founded by her parents, this hotel holds many memories for Laura, some good and some bad. Her hope is that her return and reunion with her mother, Isabel (Inka Friedrich), may help their relationship as well as her connection with her son.
While Laura and Pedro are acclimatising to their new location, the hotel deputy-manager, Mateo Bonachera (Vladimir Burlakov), is working hard to keep things running at the hotel, which is often easier said than done. Once the lowly dishwasher at the hotel, Mateo has worked his way up and is now proud to be the manager's right-hand man. When he is reunited with the hotel owners' daughter, Laura, he is more than happy to see her again. But could the feelings he has for Laura get in the way of the plans he's made?
The hotel's senior manager, Isabel, has her back to the wall trying to keep the hotel up and running; the building is beginning to crumble and is in dire need of renovation, and to make matters worse, modern hotel chains are putting pressure on Isabel by poaching hotel guests and even her employees. Can this traditional hotel persevere when the odds are stacked against it?