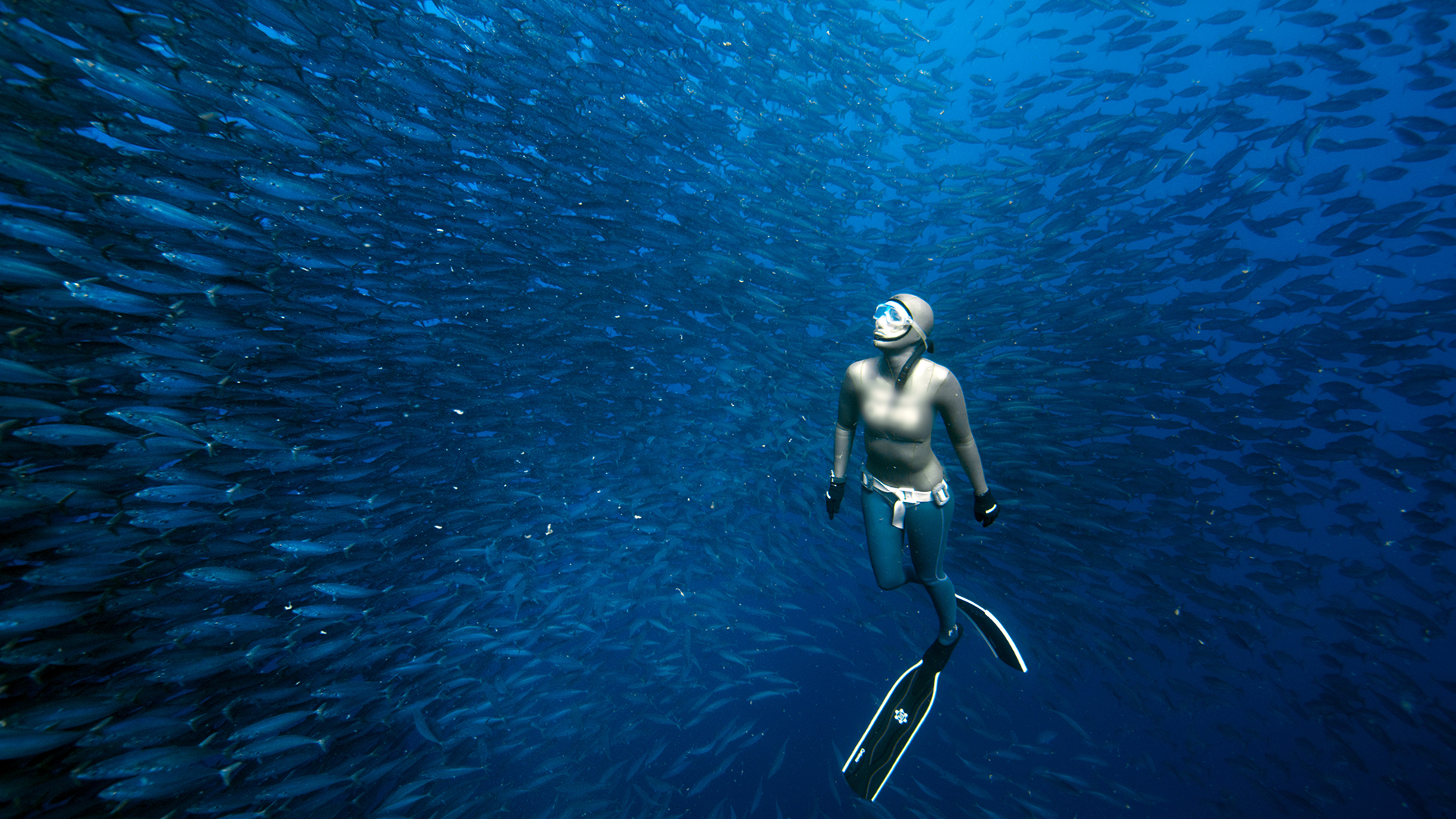 In this two-part programme, leading freediver Anna von Boetticher embarks on a journey with filmmaker Henning Rütten to explore regions that are defined by water. 
A world record holder in freediving, the extreme sport of diving without breathing apparatus, Anna can hold her breath for up to six minutes. She shares her experiences of training with the German Navy and mine divers, teaching them special breathing techniques. Fear is an emotion that Anna is familiar with, but as she says, "I'll save that for later".
Viewers will find themselves holding their breath, as they dive with Anna to see blue sharks off the Azores, come in close contact with crocodiles in Mexico, attempt to reach a secret mountain lake in Iceland, and swim through caves under the city of Budapest. Experience these aquatic wonders through Anna's eyes, as she explores them with just one breath.