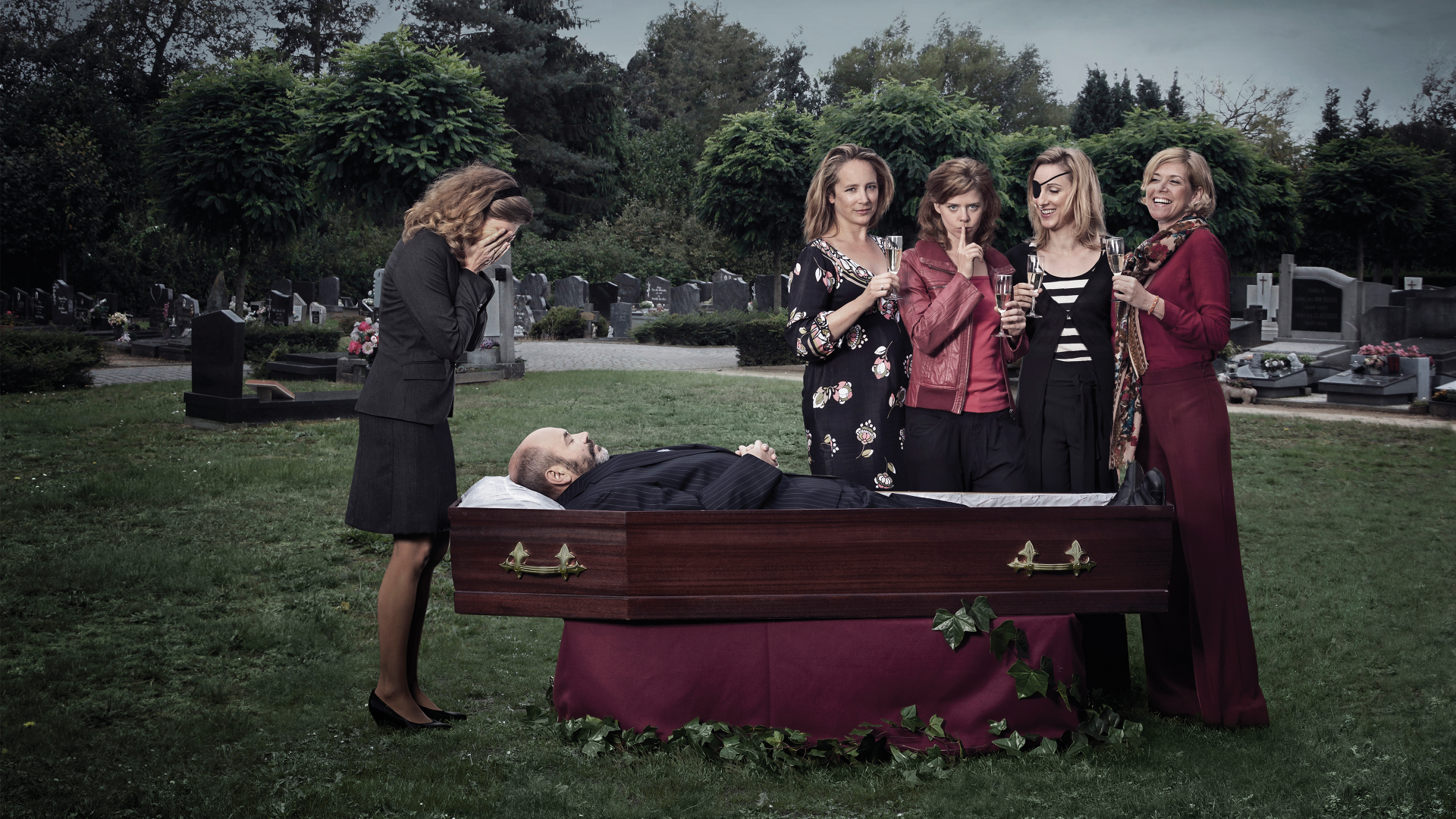 A deliciously dark, black comedy series, Clan tells the story of a plot by four of the Goethals sisters to murder the fifth sister's husband, and the deadly outcome.
The close bonds between the women frayed after Goedele's marriage, and her sisters devise a host of ingenious strategies to get rid of their unlikeable brother-in-law. But committing the crime proves more difficult than they expected. As the series unfolds, they also discover that others may be baying for Jean-Claude's blood. His eventual death attracts the attention of two insurance agents, the brothers Dewitt, who delve deep into the sisters' private lives.
The only way for the Dewitts to avoid a crushing life insurance payout, and save their business, is to prove that the victim didn't die of natural causes. The brothers unravel the murder plot, but the sisters are determined to get away with murder.